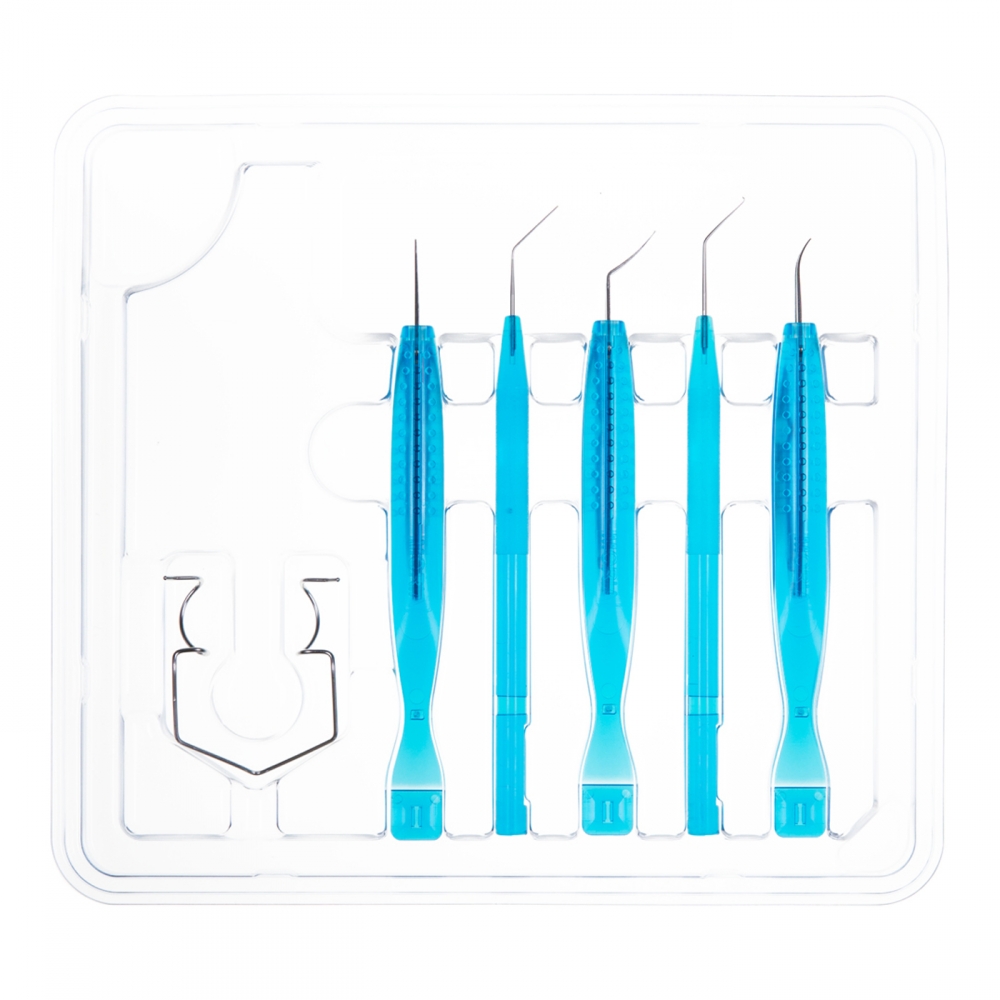 Cataract EasySet
(Customizable)
EasySet are single use sterile sets for cataract surgery, customizable on request. They are delivered in a sterile blister pack consisting of between 3 and 7 instruments. An EasySet can combine the ONE and ONE STEEL ranges by choosing up to 1 speculum; 2 manipulators; 3 forceps; 1 pair of field scissors. Contact us for more information. EC marking only.
SKU : 52137x10
---
Categories: EASY-SETS, Easysets Cataract.
Tags: Cataract, Customizable, EasySet, Set.