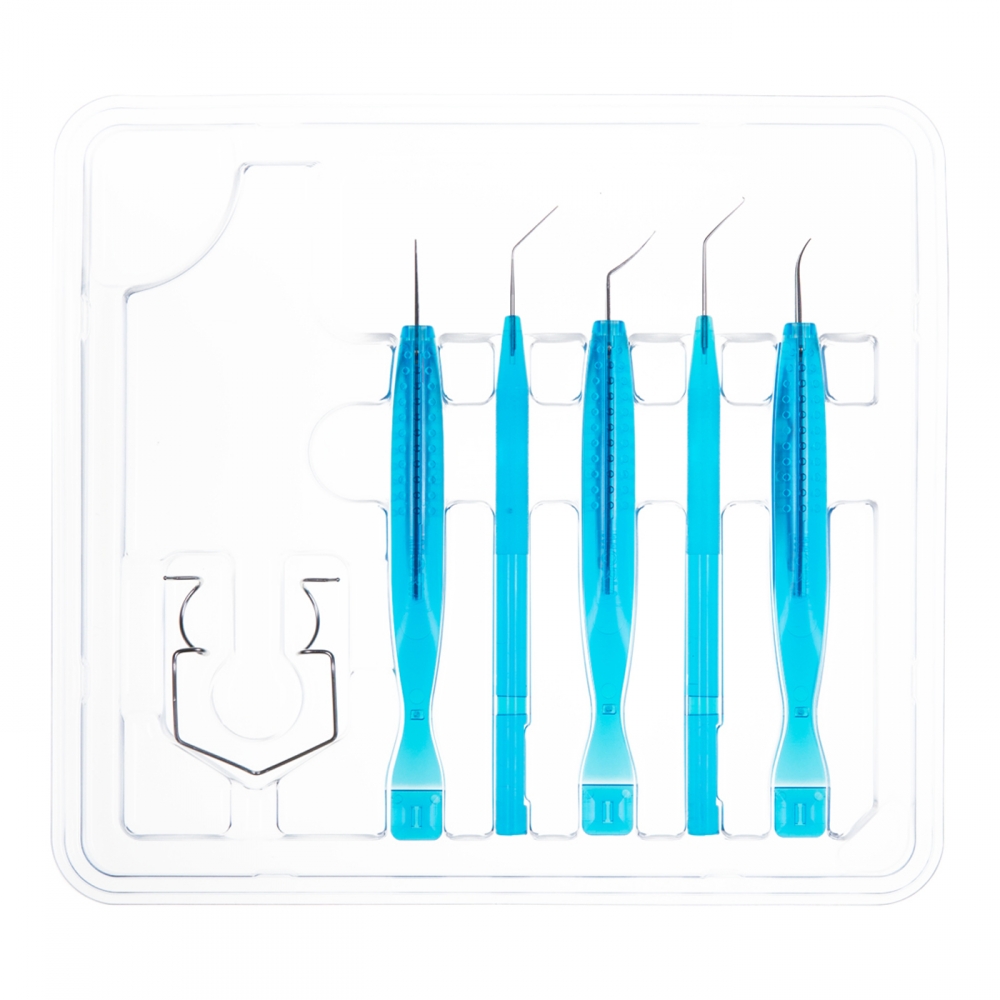 Cataract EasySet
(Set of 7 single use instruments)
Cataract EasySet, #52136X 10 contents 1x 17227 Kratz wire speculum, 1x 172221 Bonn forceps, 1x 17237 Capsulorhexis forceps, 1x 17229 Manipulating hook (Phoco Chopper), 17506 x1 Pointed scissors, 17233 x1 Tying forceps, 17223 x1 Sinskey manipulating hook. EasySet are single use sterile sets for cataract surgery . Pack of 10 sets. They are delivered in a sterile blister pack. EC marking only.
SKU : 52136x10
---
Categories: EASY-SETS, Easysets Cataract.