Moria Ophtalmic Instruments
DMEK in 2021: a myriad of techniques ? DMEK (Descemet Membrane Endothelial Keratoplasty) is a posterior lamellar keratoplasty technique that involves replacing the patient's damaged endothelium. ? Objective is to isolate the Descemet membrane with the endothelium to obtain a purely endothelial graft without any posterior stroma. The difficulty of this technique led operators, eye banks and surgeons to innovate and standardize this procedure. That's why DMEK graft preparation technique has undergone several evolutions. Reproducible DMEK grafts can now be obtained by choosing the most suitable harvesting technique for each specific user and setting among these three: - manual dissection technique - pneumatic dissection technique - hydrodissection technique. ? This webinar provides a deep scientific understanding of different harvesting techniques for DMEK graft preparation using dedicated products by Moria.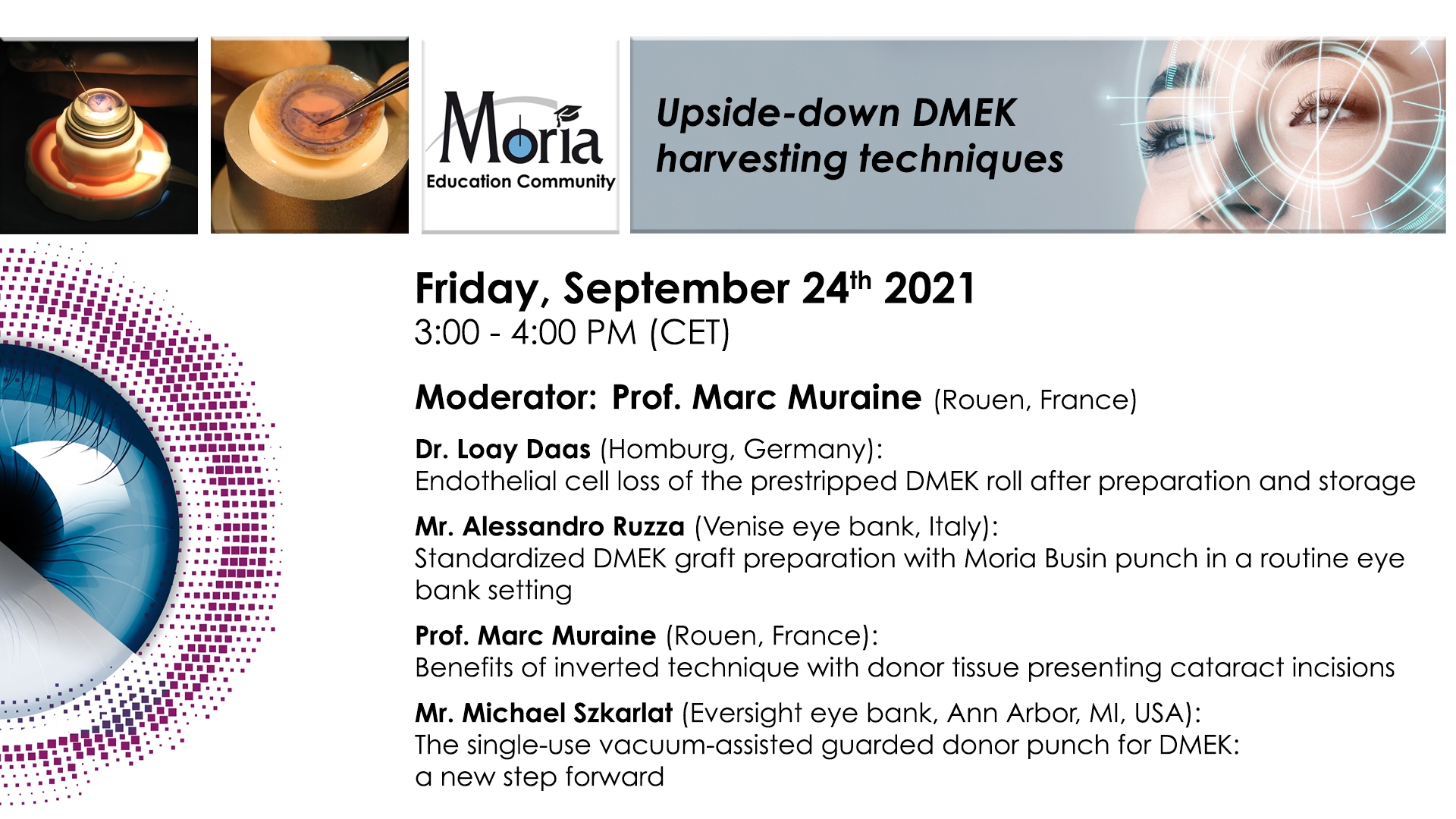 NEW
200 years by your side and always new single use instruments to discover. Contact us!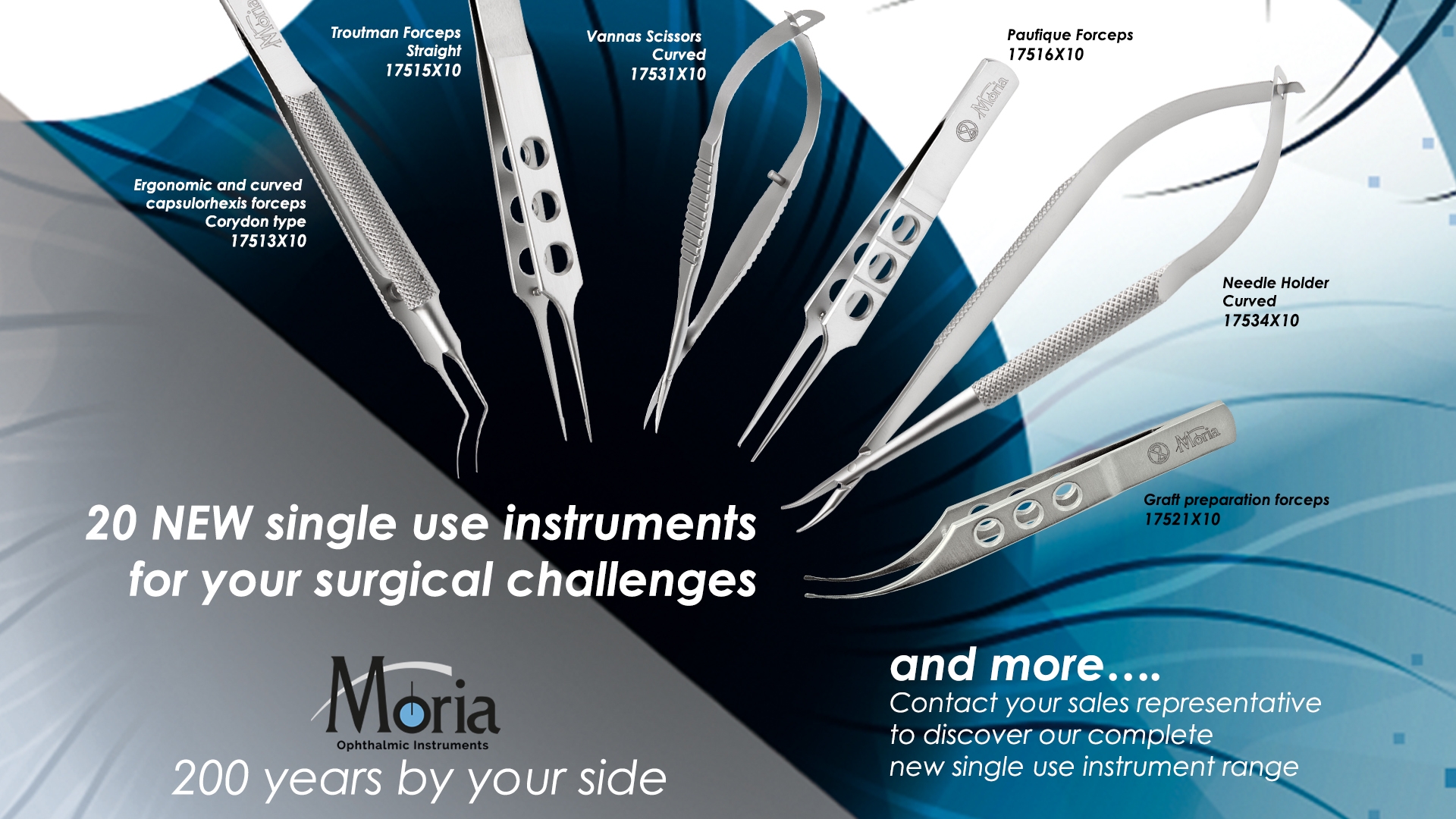 MORIA 200 years by your side
MORIA stands by your side for 200 years. COVID 19 pandemic has impacted us, and shown us how critical the control of our supply chain and communication can be. For generations, our team members have enabled us to make our activities durable to remain at your service. Sustaining our production tool in France, takes on its full meaning. MORIA's 150 employees have stayed committed to keep delivering the excellence standard of MORIA's quality. Our teams are fully dedicated to provide you the same level of support and supplies, and keep investing in its production tools in France.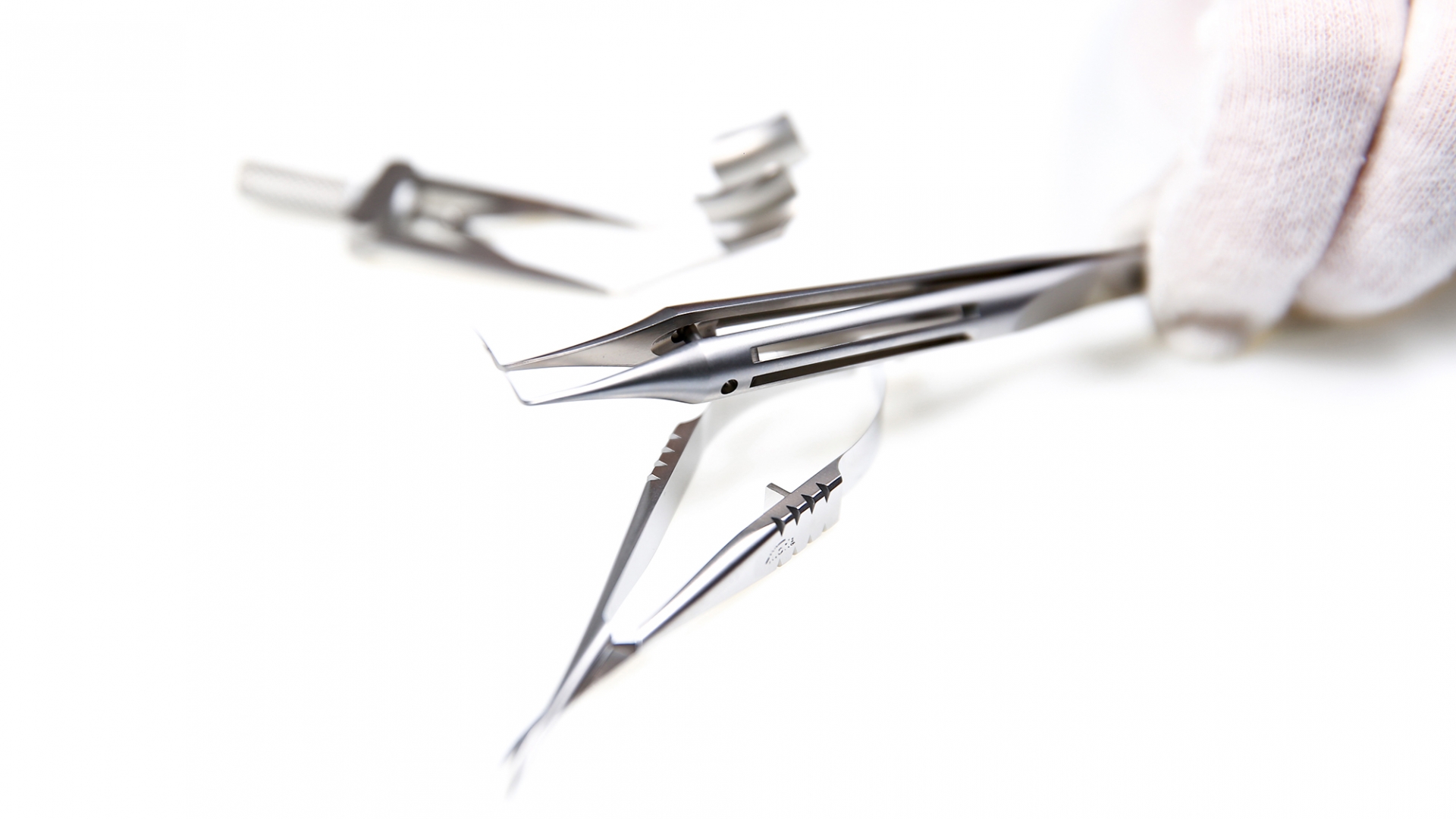 200 years, Perfection as Legacy
For 200 years, MORIA has been known for its expertise in making ophthalmic microsurgical instruments. All our instruments are designed, manufactured and hand finished in France.