Moria Ophtalmic Instruments
Moria expands its footprint into eye surgery by acquiring ALCHIMIA SRL "This acquisition brings Moria a new capacity for meeting ever evolving surgeons' needs, in rapidly expanding our product offering" Bruno CHERMETTE, Moria President and CEO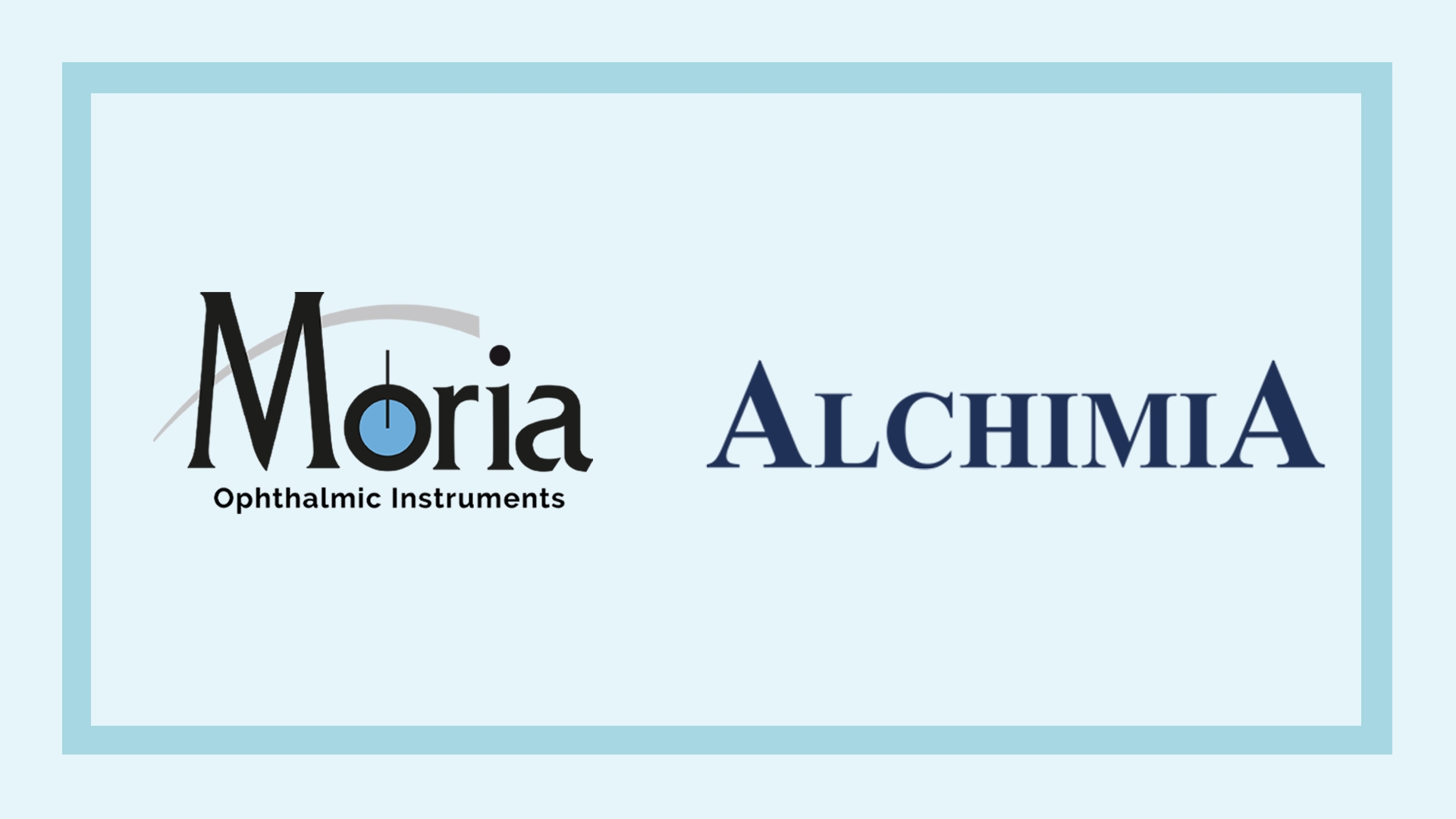 ONE-RET New Retinal Forceps
Disposable forceps, developed with Surgeons. Designed with high quality materials. Simple to use and easy to identify with color code : 23G, 25G, 27G. Commercialized only in Japan. For more information, please contact Moria Japan : moria@moriajapan.com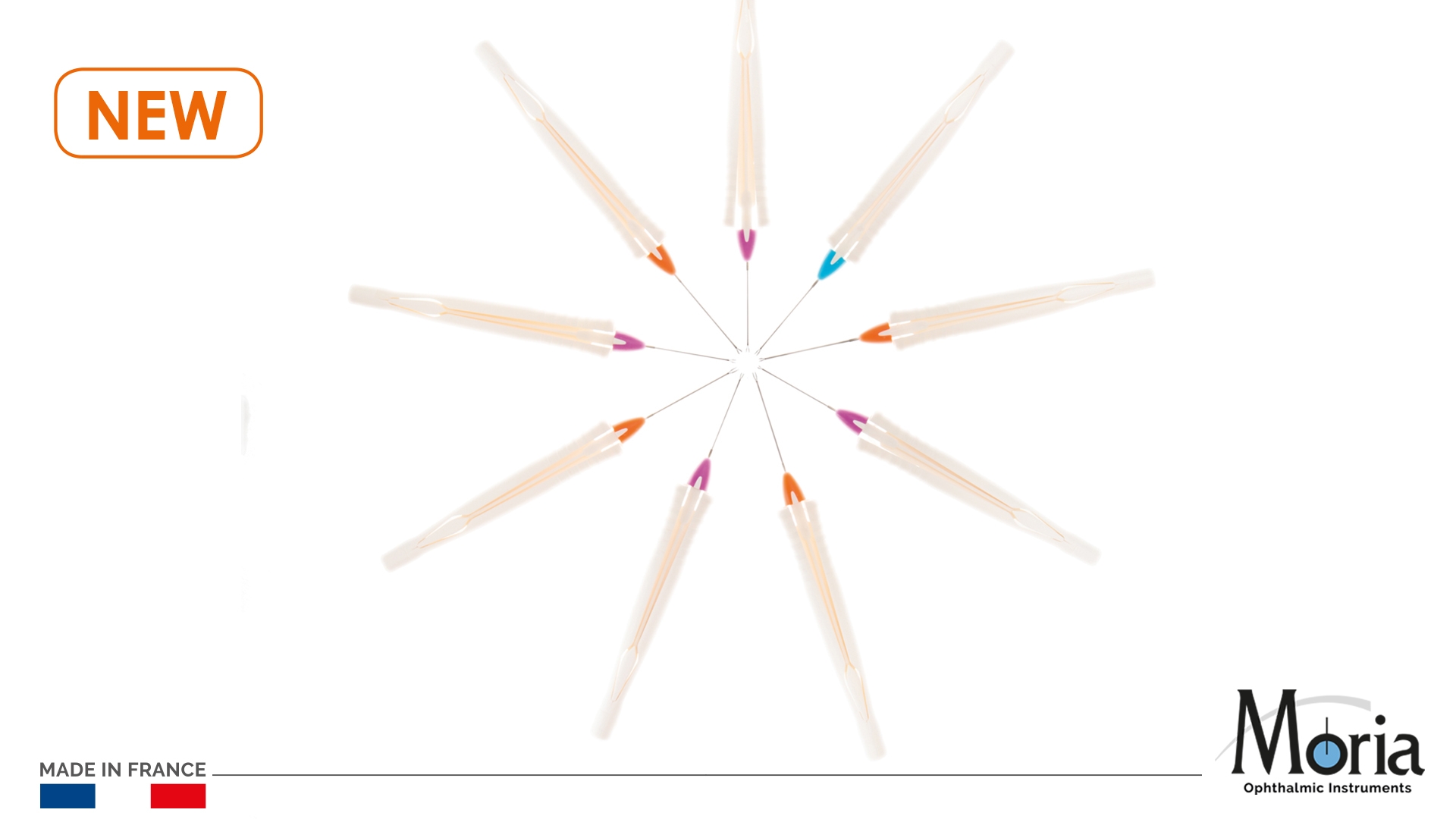 Moria Disposable IVT KIT Intravitreal Injection
Speculum with : - Solid blades to keep away eyelashes - Discs/Tabs for easy manipulation Scleral Marker with : - Two calibrated markers 3.5mm/4.0mm to mark the point for any pars plana incision or injection site - Sterile, ready for use Commercialized only in USA For more information, please contact Moria INC : orders@moriausa.com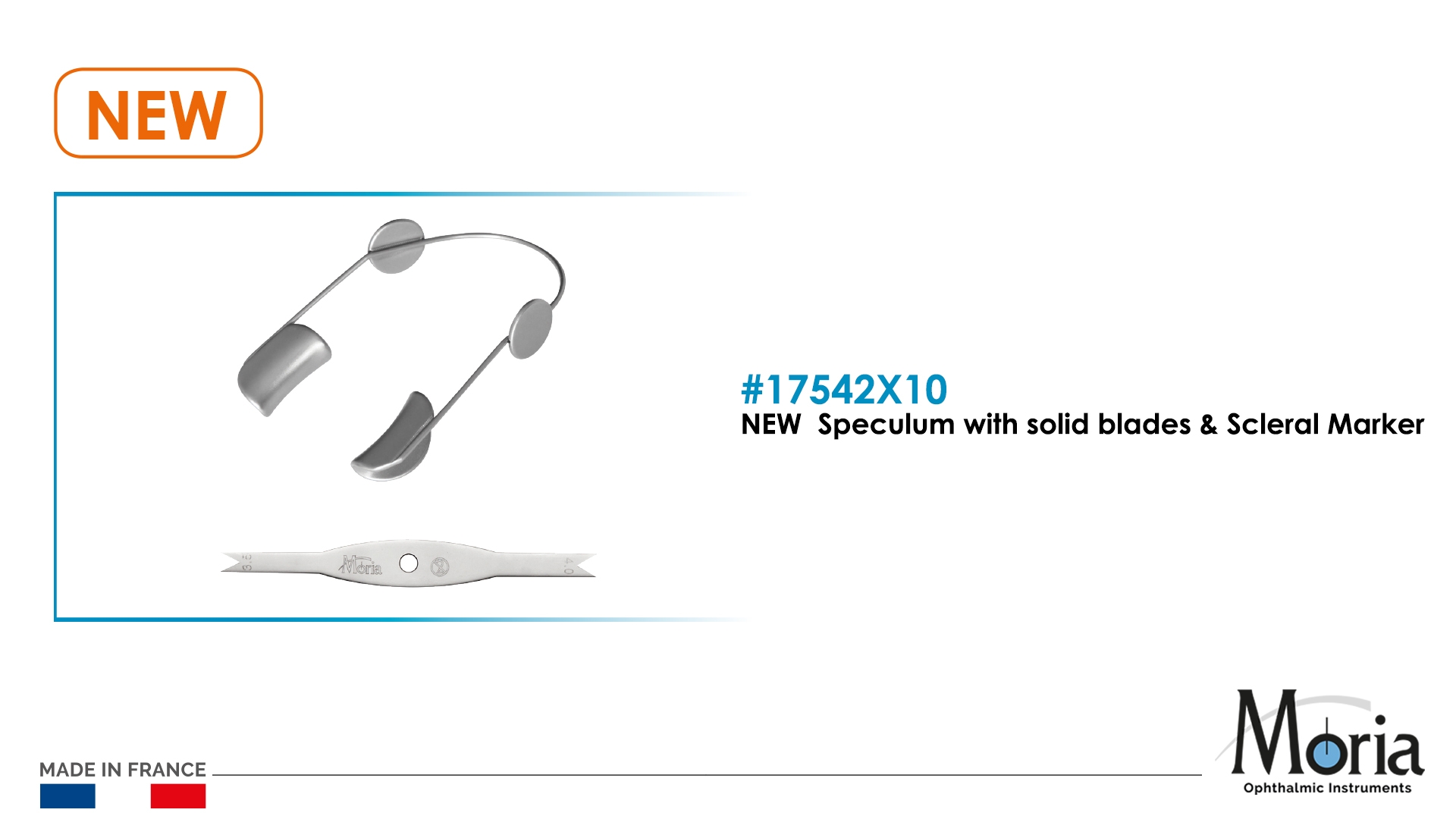 New Reusable Hooks and Manipulators
- Full metallic instruments - All instruments are 100% controlled to guarantee a high quality - Ergonomic design - Commercialized only in USA For more information, please contact Moria Inc.: orders@moriausa.com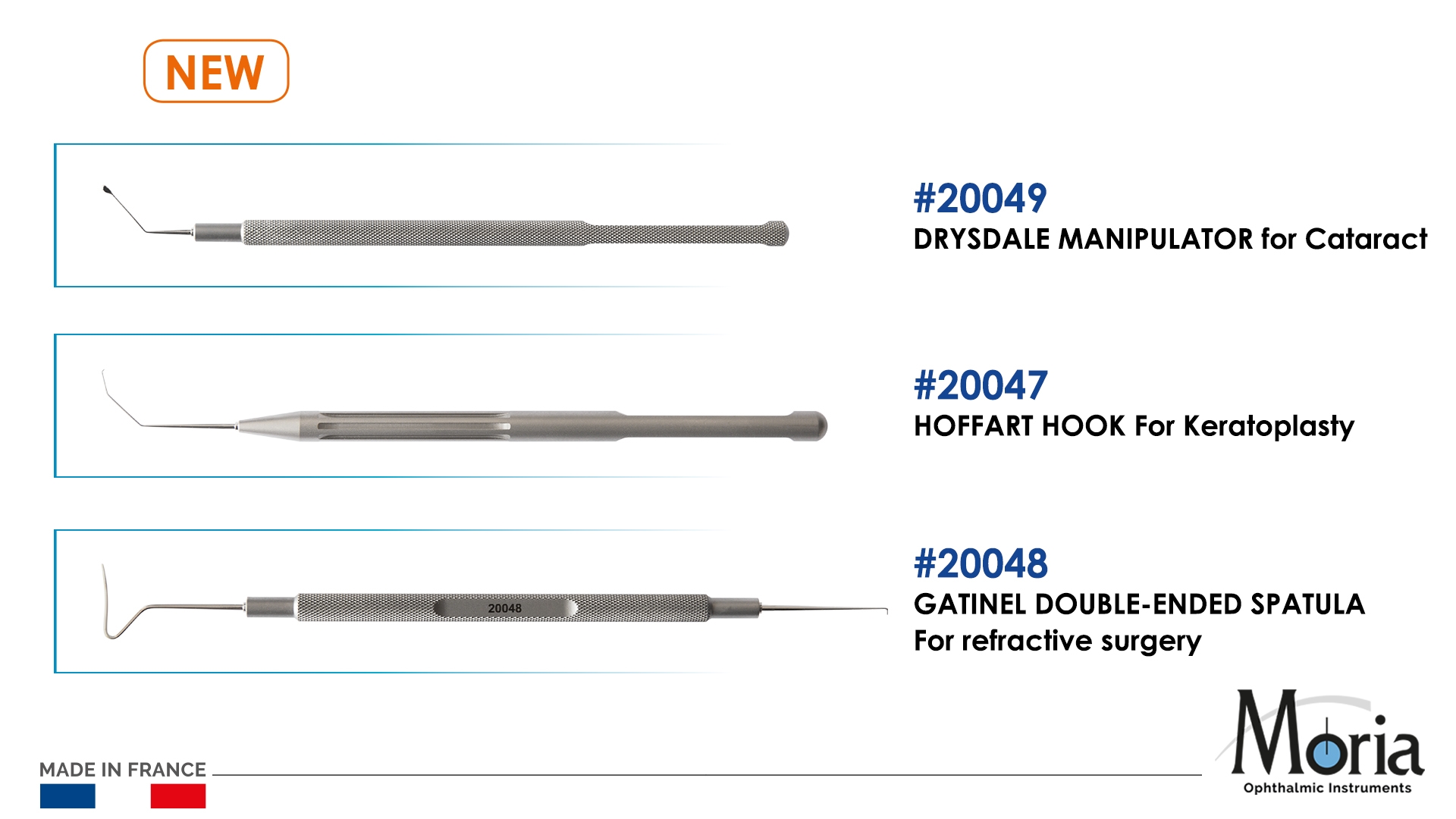 New exam kit for Retinopathy of Prematurity (ROP)
Sterile, ready to use. Ergonomic design with appropriates sizes for premature infants. Kit available also with double ended depressor Commercialized only in USA For more information, please contact Moria INC : orders@moriausa.com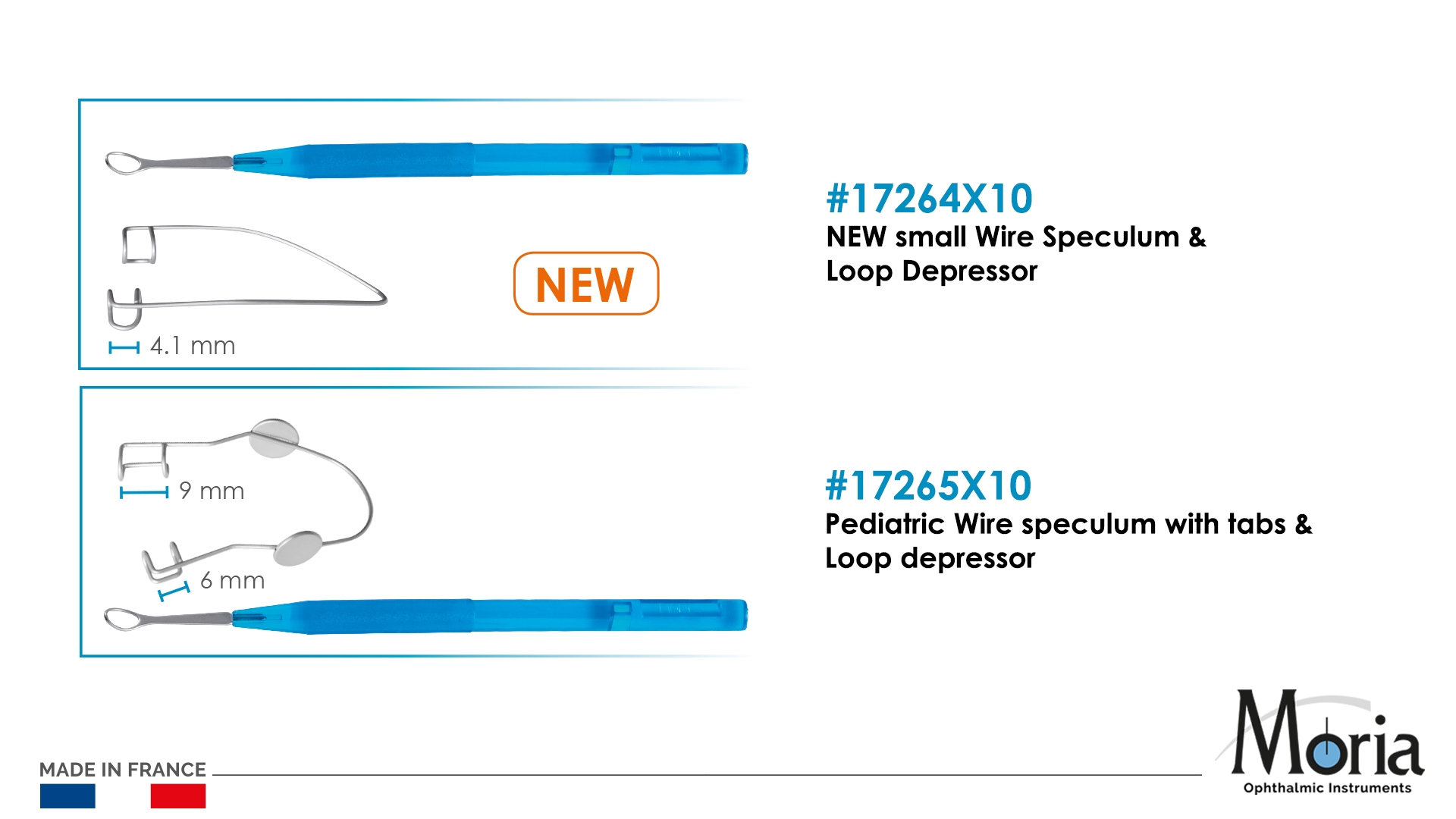 Watch some of our best-in-class surgical videos in our YouTube MoriaSurgical channel showing use of our unique devices for refractive, corneal and retinal surgeries : ✔ Dr James Lewis (US) : « My Ideal Microkeratome » ✔ Pr Vincent Borderie (FR) : « Innovative Punch & Trephine for DALK » ✔ Dr Jacqueline Beltz (AUS) : « Ultra-Thin DSAEK Surgery » ✔ Dr Susana Martinez-Jardon (MEX) : « 25-Gauge Pars Plana Vitrectomy »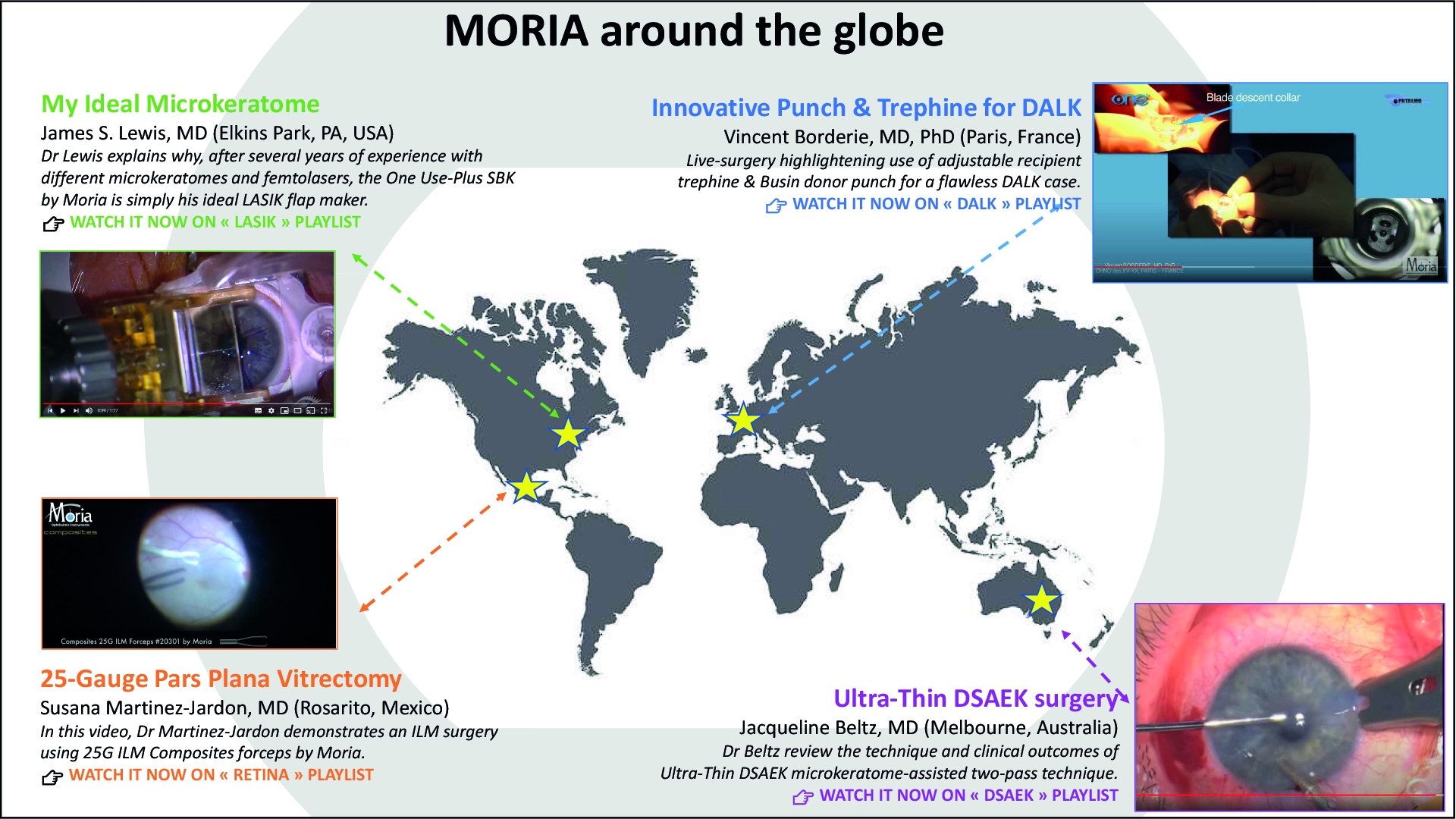 NEW
200 years by your side and always new single use instruments to discover. Contact us!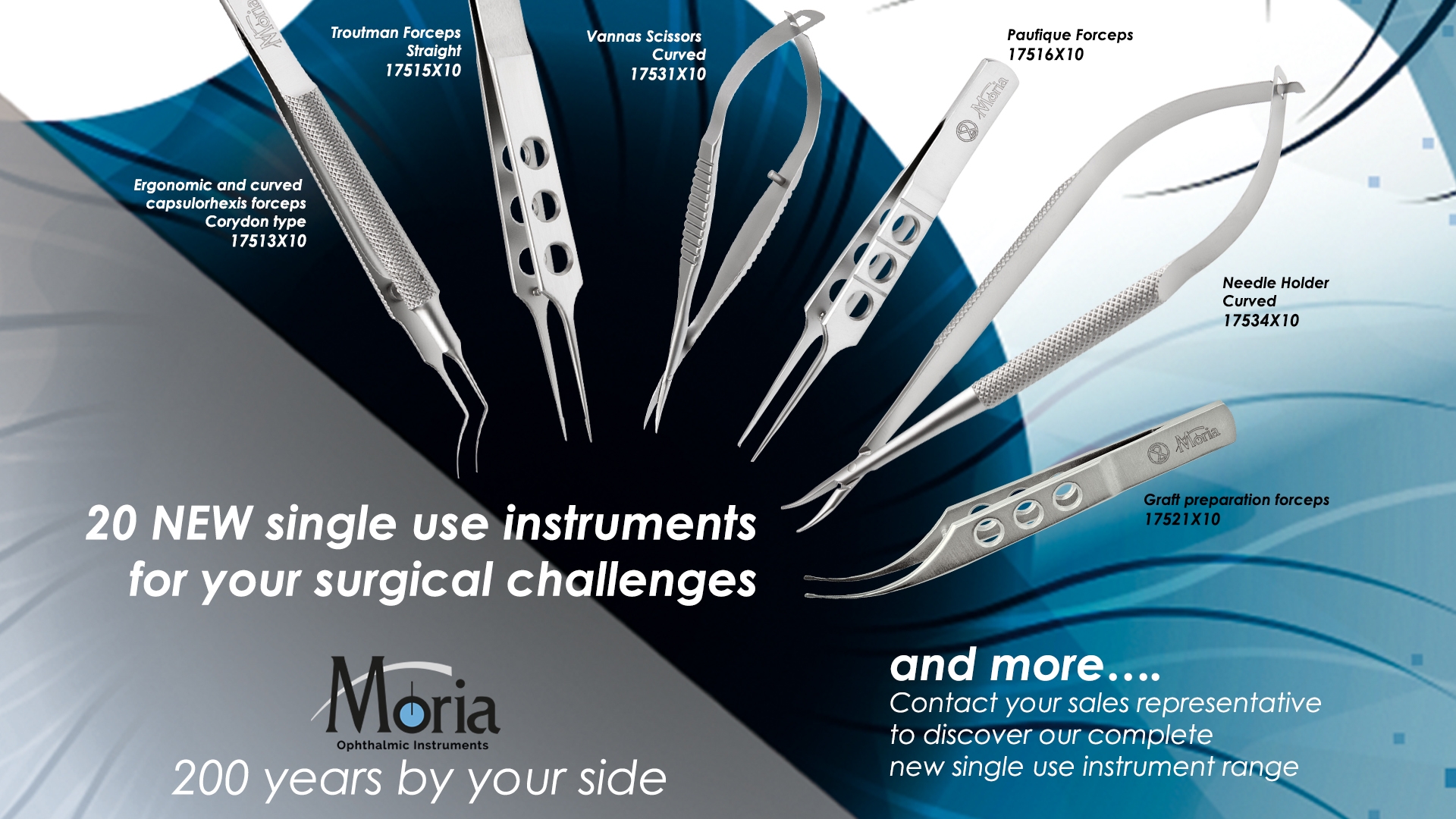 200 years, Perfection as Legacy
For 200 years, MORIA has been known for its expertise in making ophthalmic microsurgical instruments. All our instruments are designed, manufactured and hand finished in France.
MORIA 200 years by your side
MORIA stands by your side for 200 years. COVID 19 pandemic has impacted us, and shown us how critical the control of our supply chain and communication can be. For generations, our team members have enabled us to make our activities durable to remain at your service. Sustaining our production tool in France, takes on its full meaning. MORIA's 150 employees have stayed committed to keep delivering the excellence standard of MORIA's quality. Our teams are fully dedicated to provide you the same level of support and supplies, and keep investing in its production tools in France.