Moria Ophtalmic Instruments
Are you keen on performing manual dissection technique ? Or Muraine technique ? Or do you prefer maybe hydrodissection or pneumatic dissection ? In order to standardise DMEK, whose difficulty is a delicate manipulation of the graft, several techniques have been developed. Every user has his preferred technique so Moria has developed a wide range of reusable and single-use instruments and devices allowing you to perform a DMEK graft. Discover this instrument range with our brochure « DMEK with Moria ».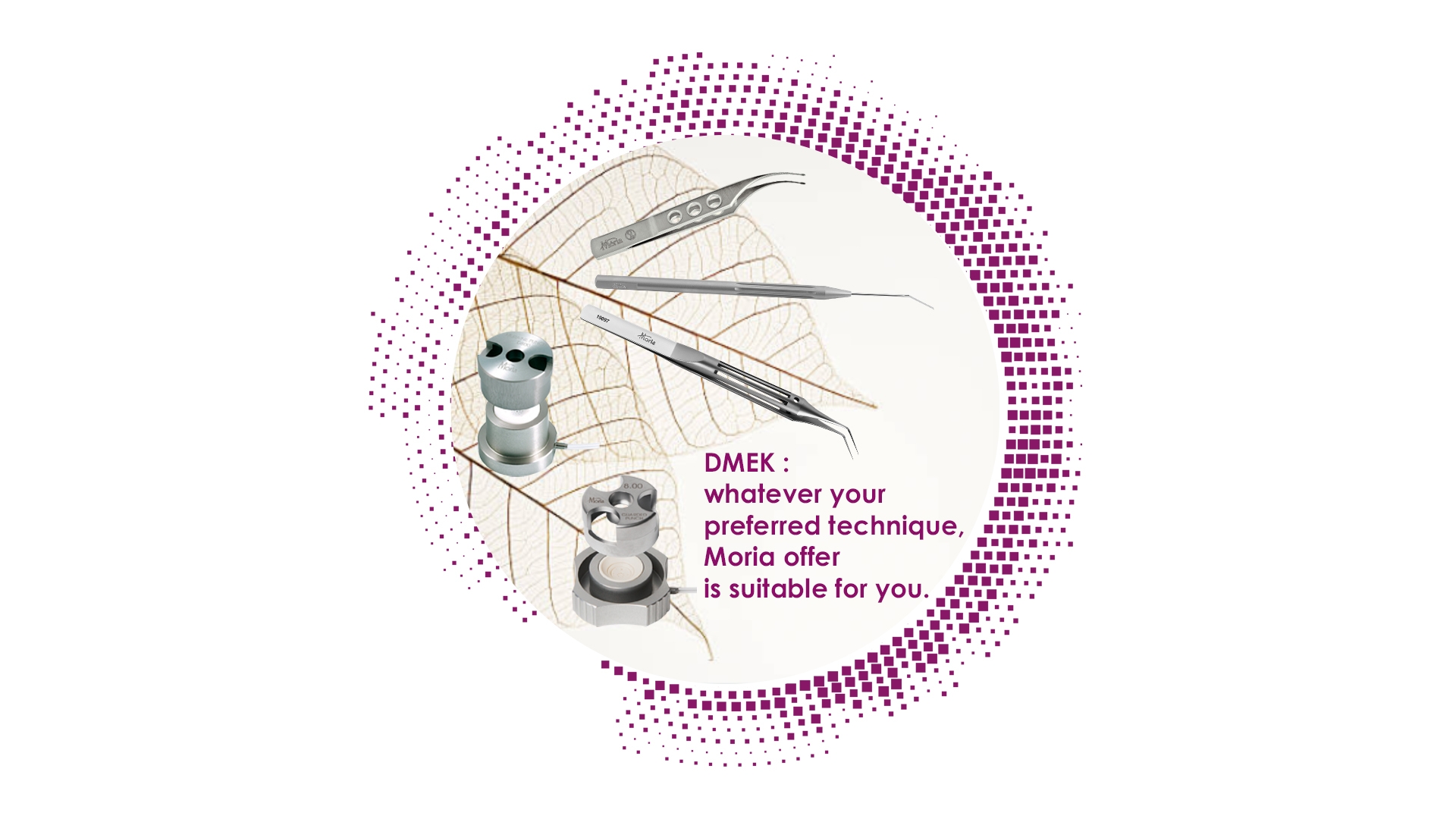 NEW
200 years by your side and always new single use instruments to discover. Contact us!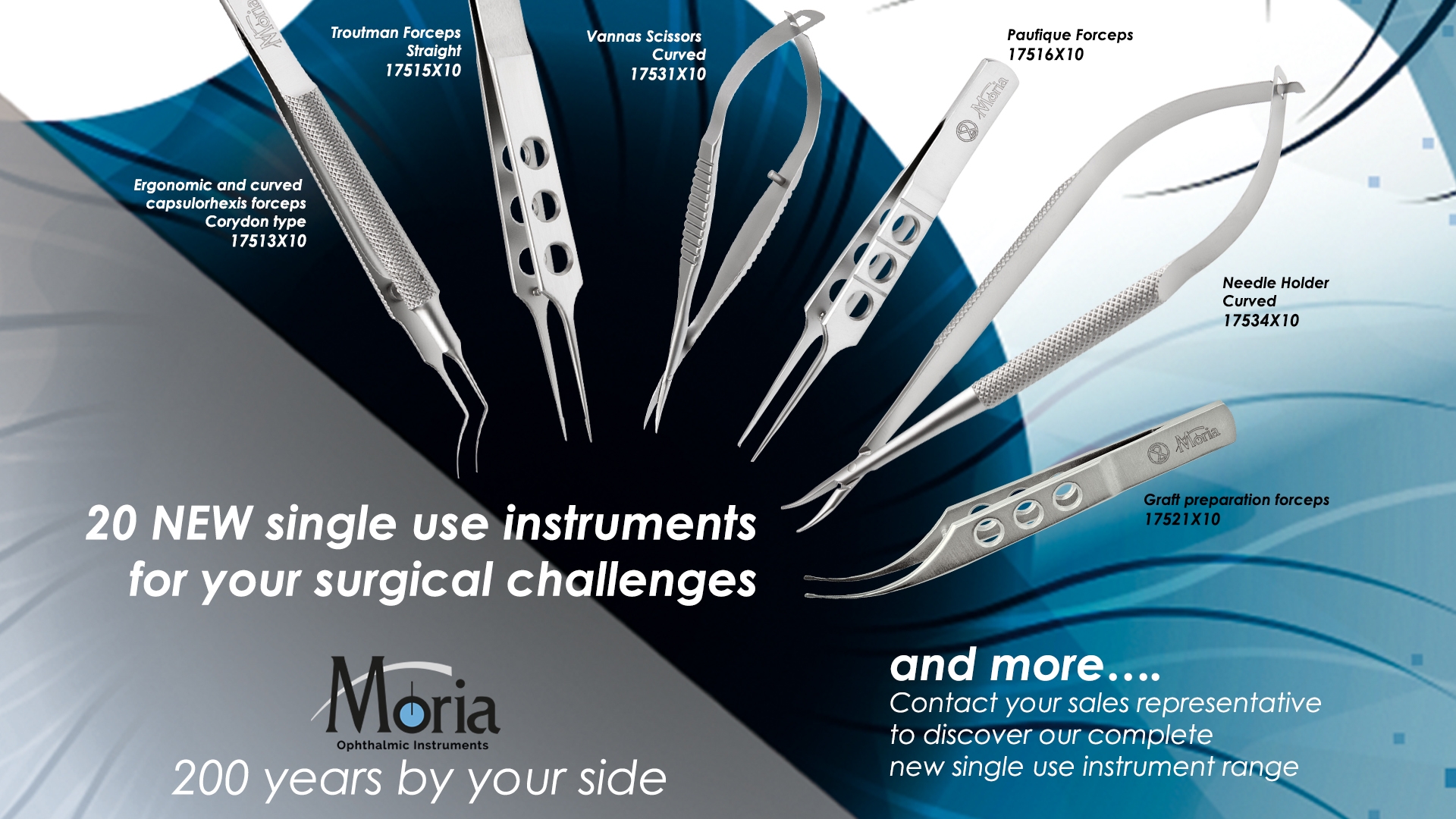 Since launch of its 90-µm single-use calibrated head, the One Use-Plus automated microkeratome has changed the refractive landscape with the introduction of SBK, referring to « Sub Bowman Keratomileusis », for thin and planar LASIK flaps just underneath the Bowman's membrane. After more than 2 million procedures and 45+ peer-reviewed publications, we propose you to review every relevant benefit provided by SBK, without any compromise for patient safety and visual expectations.
MORIA 200 years by your side
MORIA stands by your side for 200 years. COVID 19 pandemic has impacted us, and shown us how critical the control of our supply chain and communication can be. For generations, our team members have enabled us to make our activities durable to remain at your service. Sustaining our production tool in France, takes on its full meaning. MORIA's 150 employees have stayed committed to keep delivering the excellence standard of MORIA's quality. Our teams are fully dedicated to provide you the same level of support and supplies, and keep investing in its production tools in France.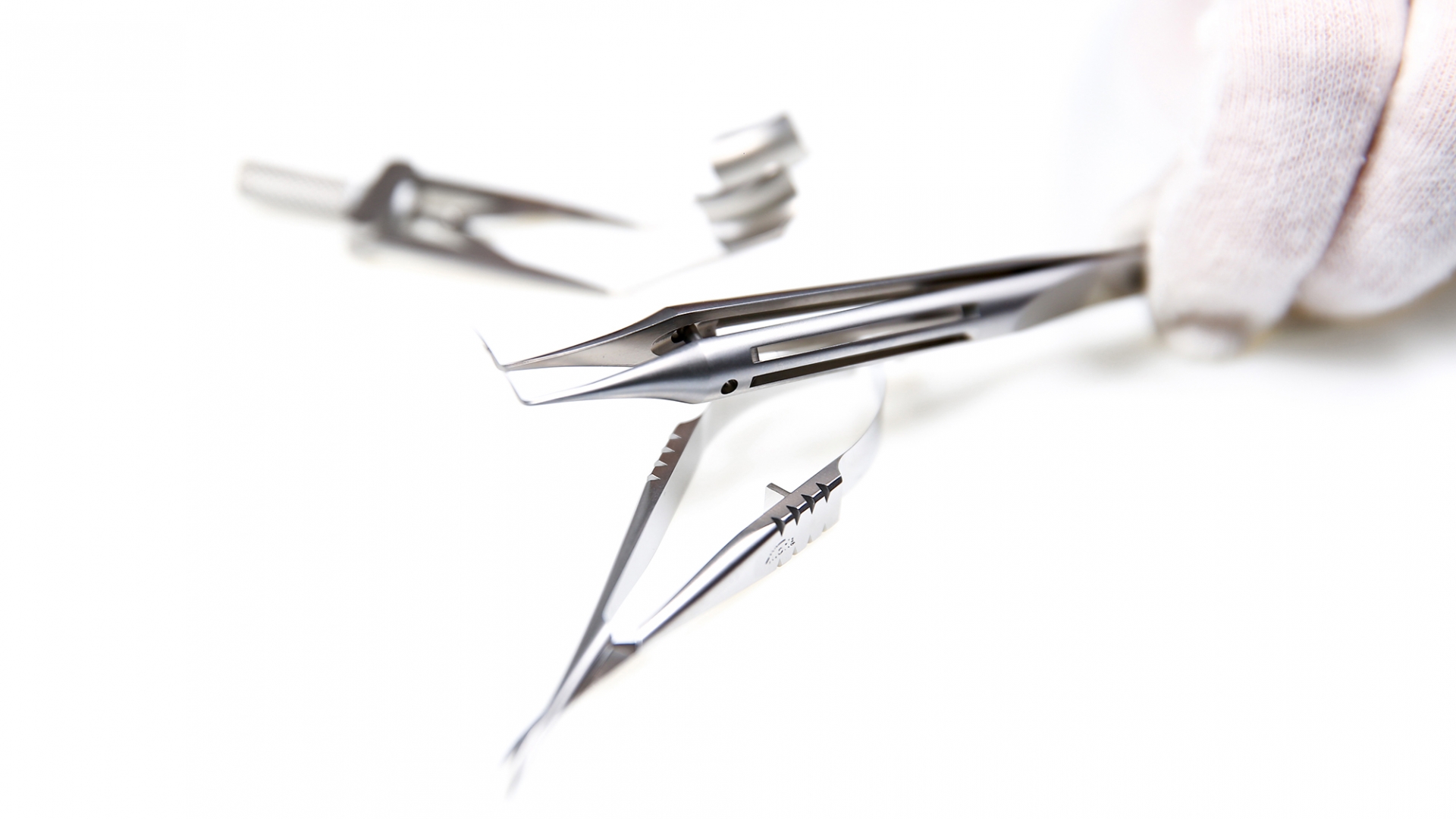 200 years, Perfection as Legacy
For 200 years, MORIA has been known for its expertise in making ophthalmic microsurgical instruments. All our instruments are designed, manufactured and hand finished in France.
MORIA and Bausch + Lomb New Partnership in Japan
MORIA is pleased to announce the extension of its partnership with Bausch & Lomb in Japan. After a long and successful distribution of Synergetics equipment and instruments, Moria Japan will represent Bausch & Lomb surgical equipment, including Stellaris Elite, Bausch & Lomb's advanced cataract and vitreoretinal surgery system, effective October 16th, 2020. Moria Japan will now offer a full-line of cataract, keratoplasty and vitreoretinal surgical equipment and instruments. This partnership represents a great opportunity for both companies to expand their footprint in Japan. Please join us in celebrating this new collaboration which will better serve our customers and lead to mutual commercial success.