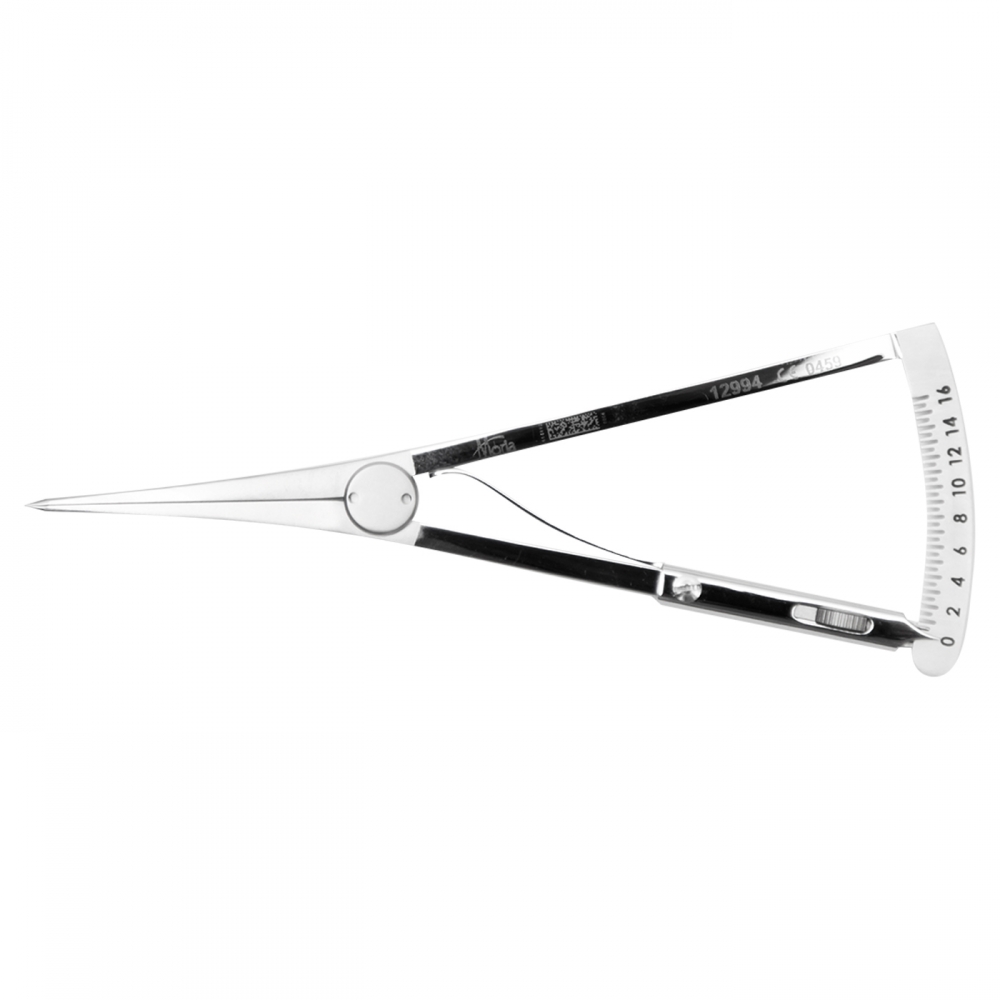 Sourdille caliper
(16mm, micro-graduations)
Sourdille caliper, 16mm aperture, half-mm graduations. Can be used to measure a dimension between two points: for example, white-to-white, a LASIK corneal flap (vertical, horizontal, hinge size), graft size during keratoplasty.
SKU : 12994
---
Categories: MORIA PRODUCTS, ALL INSTRUMENTS.
Tags: accuracy, adjusting, caliper, comparing, Caliper, compass, diameter, diamètre, evaluating, graduating, graduation, length, measuring, mesurer, reporter, reporting.